Your taste buds will thank you
Staying true to our roots and never forgetting what makes each bite of our pizza so special.
Order for Delivery or Pick-up
905-844-3737
15 Years of experience make us the best
Martino's Pizza & Wings is a family run pizza joint that has been serving the Oakville community for over 15 years. Here at Martino's, creating masterpieces is our passion. We use only the finest and freshest ingredients to create pizzas that will fill your belly and warm your heart.
Dough and cheese are made on the daily to ensure maximum freshness for our beloved customers who we call our family. Come try Martino's today, your taste buds will thank you!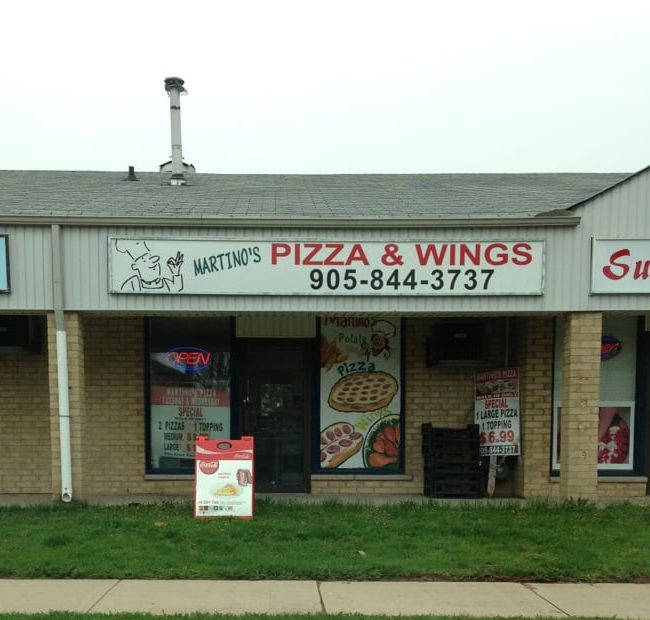 Always great pizza and wings! Their homemade sauce for the pizza is known by everyone because it is amazinggggg! The family running it are all so sweet and work so hard. Exceptional food and service. 100% recommend.
Tessa Patriquin

You want a pizza that will melt make your mouth explode with flavour? Customer service that will make you want to go back just to have a conversation? Prices that will make your wallet want you to spend more? Martino's is the place to be. Serious note though, great pizza place with great people. You can't go wrong with this place.
Luigi Nicastro

Best pizza in Oakville, can't believe it took us so long to try it. Small place with friendly owners, and the pizza is fresh, delicious and always well made. This has become our go to for family pizza nights!
MW Ochocinski
MON – FRI
11:00am – 11:00pm

Drop Us a Line
Don't be shy. Let us know if you have any questions!